Pro AV Catalog
Manufacturers
PRODUCT CATEGORIES
Matching Keywords
Model Numbers
Vaddio is launching the EasyIP Ecosystem, an AV-over-IP conferencing system that is easy to use, easy to install and provides industry-leading video quality. AV specifiers can use the EasyIP Ecosystem to deliver simple, flexible and professional-quality BYOD (bring your own device) conferencing experiences over a standard 1 Gb Ethernet network.
The cost-efficient system allows devices to be independently managed from both an in-room PC and user device (BYOD).
"The EasyIP solution eliminates the need for more expensive video switchers, controllers, extension systems and dedicated processing devices," said Rob Viren, Vaddio Product Manager. "The intelligence built into our cameras reduces the total cost of ownership for the EasyIP Ecosystem. This makes installations quicker, easier and more profitable."

The EasyIP Decoder controls and switches cameras and provides a USB 3.0 stream of video and audio to the conference room's connected PC or BYOD to use with web-based conferencing systems.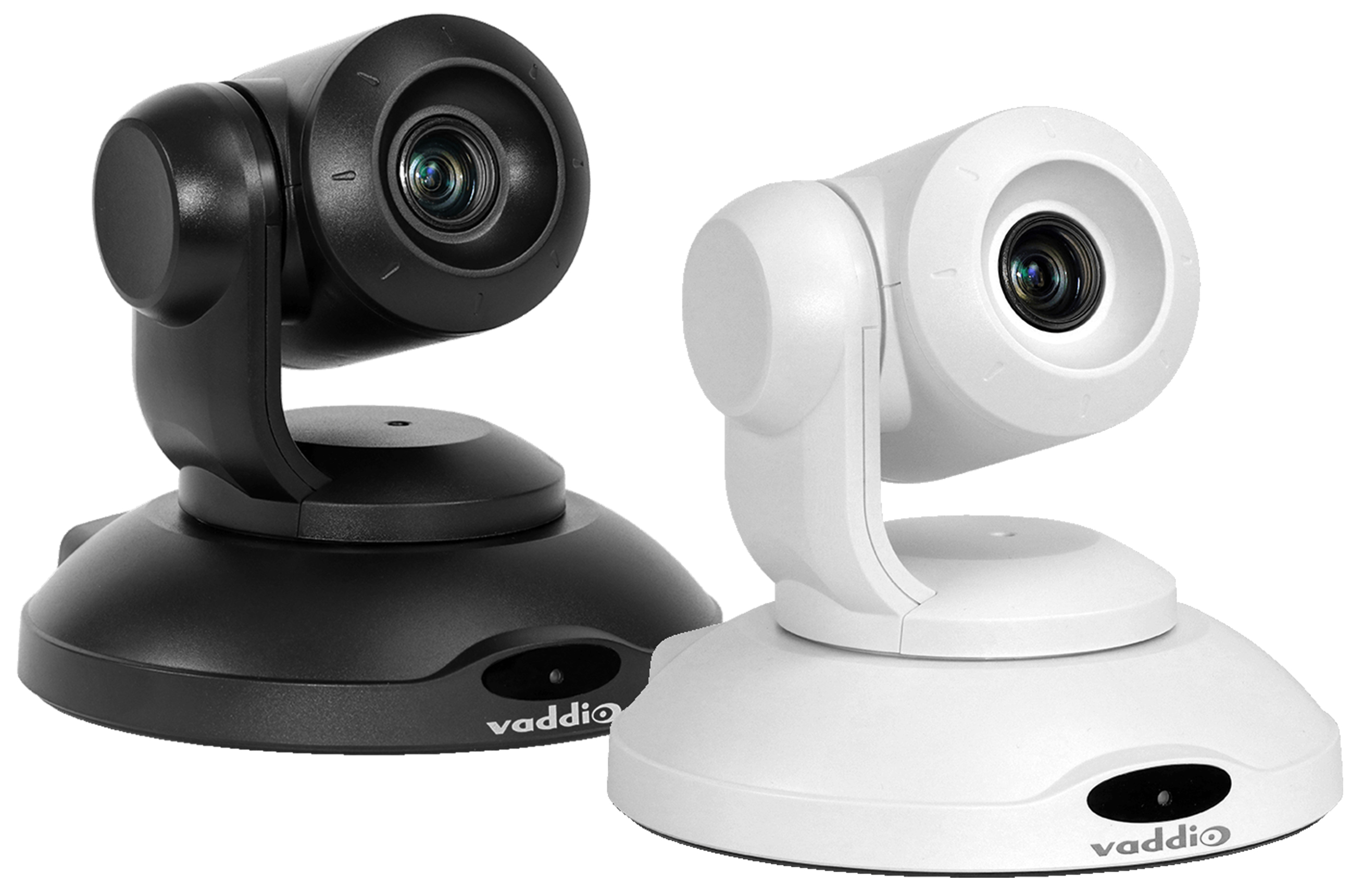 The EasyIP 10 Camera sends 1080p/60 resolution feeds to the EasyIP Ecosystem for delivery to web-based conferencing solutions and connects to a 1 Gb PoE+ switch – eliminating the need for costly USB extensions.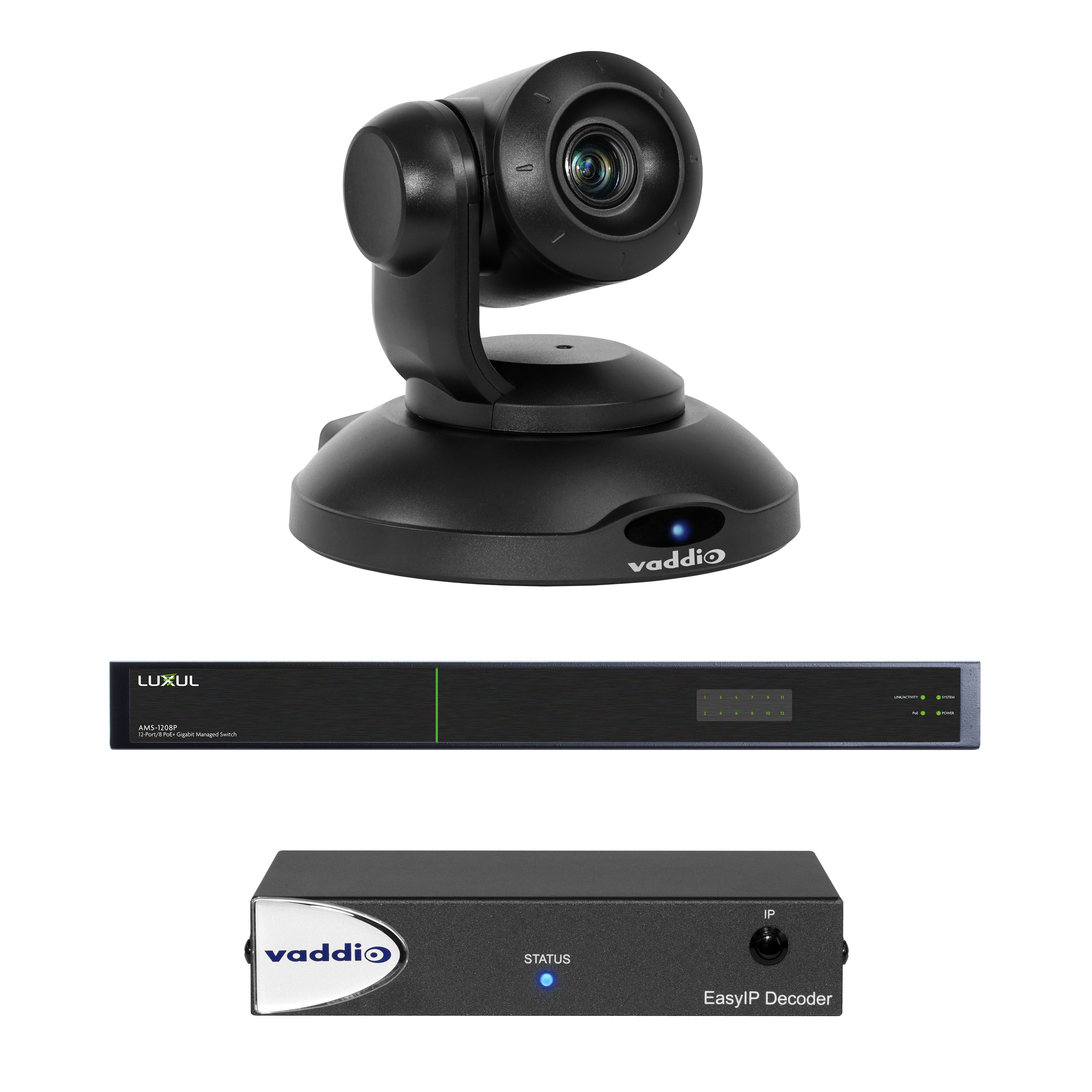 The EasyIP Base Kit includes one EasyIP Decoder, one EasyIP 10 Camera and one pre-configured Luxul 1208P Switch.
"With EasyIP, Vaddio is bringing our 'art of easy' legacy in AV to the world of IP," said Darrin Thurston, VP and General Manager of Vaddio. "We look forward to releasing additional innovative and easy-to-use networked audio and video products in the near future."
You must be logged in to add more than four items to your comparison list.
Register today!
With a free My-iQ account, you'll be able to keep track of the latest updates and event notifications from your favorite AV manufacturers, manage your own projects and discover new pro-AV products.
Thank you!
Someone will be in touch with you shortly.
Contact Lowrance Sound Company, Inc.
Lowrance Sound Company, Inc.
2132 Nailing Drive
Union City, TN 38261
USA
(901) 885-4504
www.lowrancesoundcompany.com
Request more information from a dealer near you
Request more information from a dealer near you